American Land Survey Associates, Inc. is Massachusetts licensed land surveyor providing boundary, topographic, and construction layout surveys for single house lots, municipal projects, conservation land, subdivisions and commercial developments.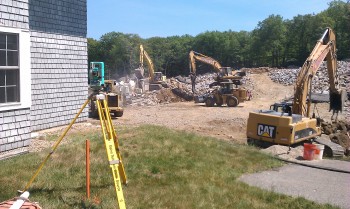 Because reliable survey data is essential for site planning, engineering design and construction, the professional surveyors at American Land Survey Associates, Inc. provide clients with innovative and cost effective solutions for all their surveying needs. Through the use of total station equipment in the field, we are able to collect data with greater accuracy and speed. The judgement and analytical skills of our professionals are required to interpret complex data and convert it to property line, right of way plans, and topographic maps.
To fulfill a client's multiple needs we have established a strong network of dedicated professionals from engineering, geological and soil sciences. Our finished product is custom tailored to meet our client's specific needs.